This is a simple system on scheduling meetings on Zoom.
Triggered on request and as needed by supervisor and/or associated Asana task.
Step 1: Log into Zoom using your login credentials
If you don't have an account yet, click here to see on how to create one.
Step 2: Click on My Account
Click on the Schedule a Meeting button.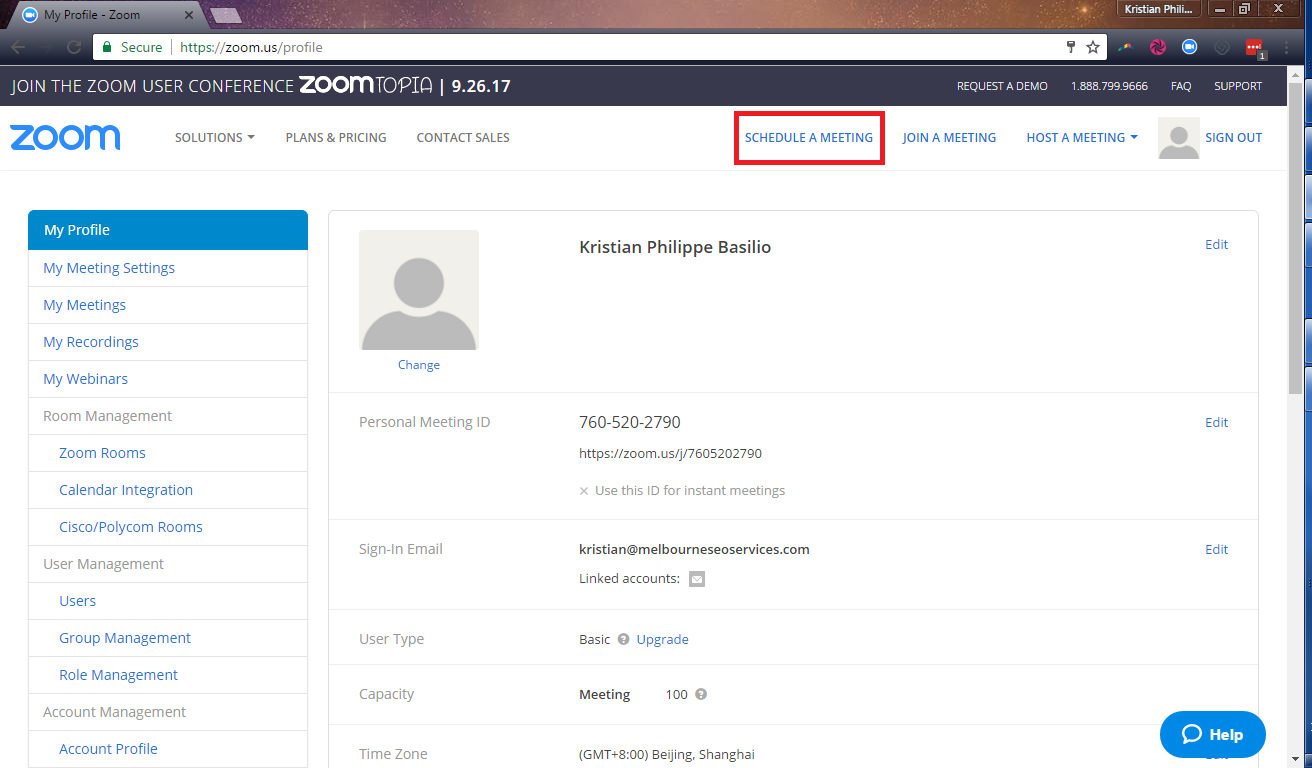 Step 3: Enter the needed information
Topic
Description (Optional)
When (date and time)
Duration (how many hours and minutes)
Time Zone
Tick if it is a recurring meeting
Tick on or off for Host and Participant video
Choose Telephone Only, VoIP Only, or Telephone and VoIP for audio
Step 4: Check other meeting options based on your preference
Require meeting password.
Enable join before host.
Mute participants upon entry.
Use Personal Meeting ID.
Record the meeting automatically on the local computer.
Click on Save.
Step 5: Review the meeting details
You can add the meeting to a calendar (Google Calendar, Outlook Calendar, or Yahoo Calendar).
Step 6: Share your link with the participants
Grab the Zoom link for the meeting provided (named Join URL).
You can share this link with your participants or whoever is involved in the meeting.
They will simply proceed to the link to enter the Zoom meeting.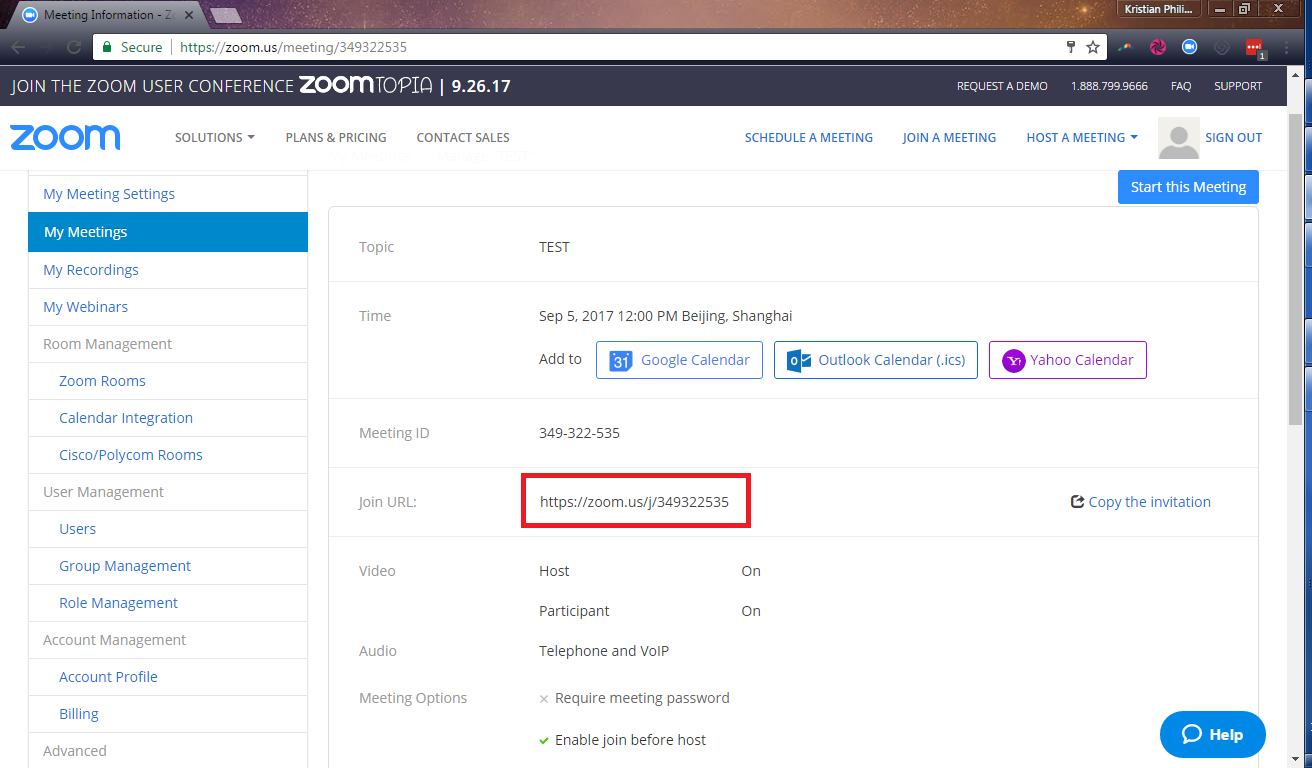 Note: Click here for the process on running a Zoom meeting.